Joe B. Hall's legacy in Shepherdsville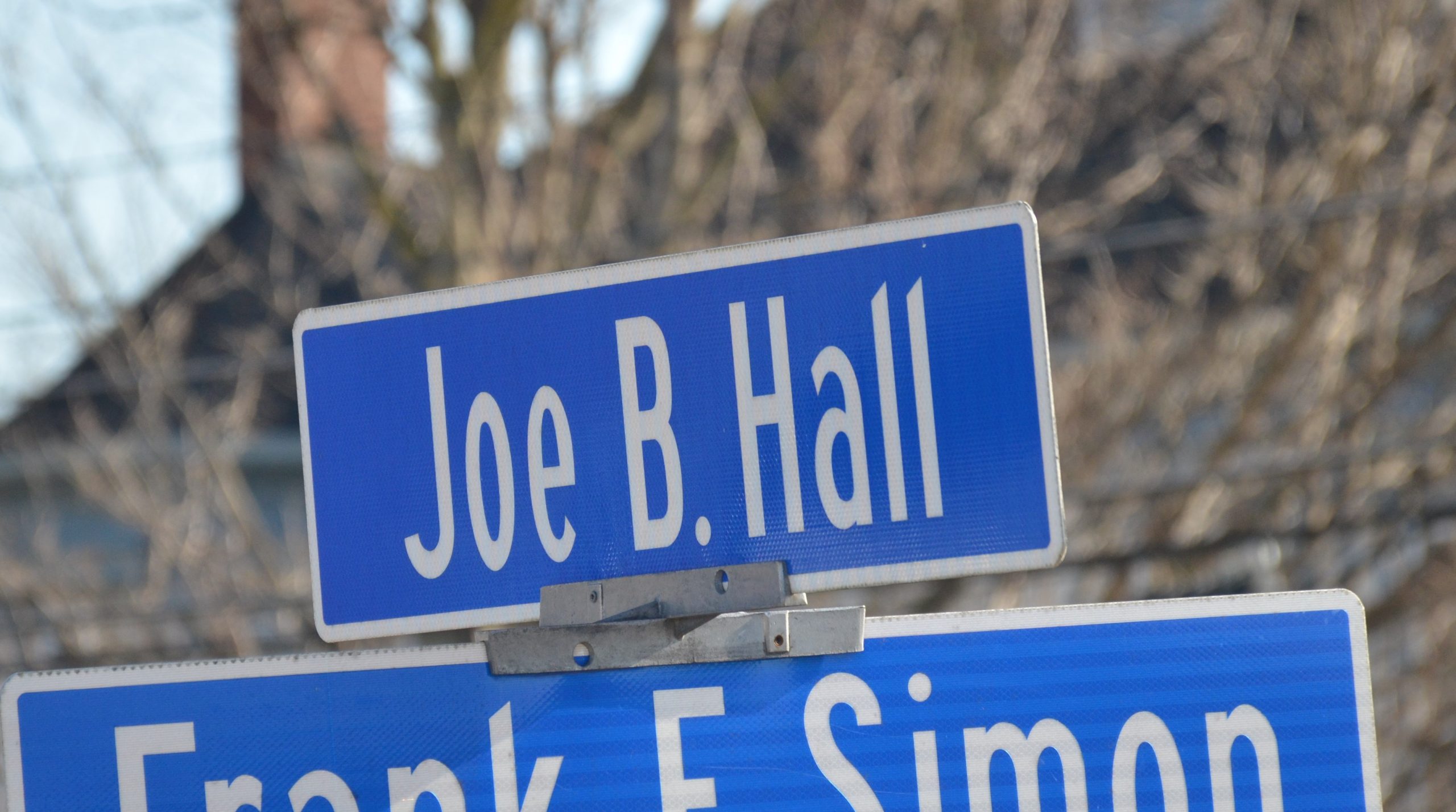 A special thanks to Daniel E. Buxton, Executive Director of the Bullitt County History Museum, for letting us use his article on Joe B. Hall as a source for this piece. You can read Buxton's entire article at bullittcountyhistory.org.
Earlier this year, former Kentucky player and head coach Joe B. Hall passed away at the age of 93. As expected, residents of the commonwealth and beyond shared and recalled their memories of the two-time National Champion and Cynthiana native, revered by a generation who saw him return the Wildcats to basketball royalty. For some in Bullitt County, Joe B. Hall is remembered not just for Kentucky Basketball, but as a high school basketball coach.
See, before he was strolling the sidelines of Memorial Coliseum and Rupp Arena, Hall first paced the court of the Old Shepherdsville High School Gym. That, of all places, is where his legendary head coaching career began.
Soon after graduating college, Hall realized he wasn't content with working an ordinary job. With the blessing of his wife Katherine, he decided he would give coaching a try. At the time, the only coaching job the UK Placement Office could find was one for the boys' basketball coach at Shepherdsville High School. Hall took the job, and in August of 1956, would take over the Rams' Basketball team…
And Baseball team…
And Football Team…
And the Physical Education Department.
Hall didn't know about the last three duties until after he arrived, but it didn't matter. He went straight to work, putting together and training a lean football team for a fast approaching season, as well as making court repairs to a less than impressive Shepherdsville High School Gym.
While records are scarce on the improvement of the football and baseball teams during Hall's tenure, his turnaround of the basketball program was noteworthy. Over the course of two seasons, the team would go from finishing 12-16 in 1957 to 21-6 in 1958. That included a runner-up finish to Shelbyville in the 8th region tournament to end the season. Hall's turnaround of the program would earn him honors from the Mid-Kentucky Conference, who named him Coach of the Year in 1958. His time in Shepherdsville, though great, would be short lived.
In June of 1958, Hall would resign and leave the high school ranks to take his first college head coaching job with Regis College in Denver. Though his time in Bullitt County was brief, Hall made a lasting impact on the community, staying in contact with friends and players through the years. His impact would be fully realized in 2009, when the City of Shepherdsville renamed Second Street to Joe B. Hall Avenue.
So this month, as we celebrate March Madness, we'll continue to remember Coach Hall's amazing career and journey as a Kentucky native A journey that traces its roots to Shepherdsville, of all places.